The holidays are the perfect opportunity to celebrate your loved ones with thoughtful gifts, but we want to encourage all you Alchemists to take a conscientious approach to consumerism this season. Knowing that many of the gifts we give don't come from sustainable or fair trade sources, how does one participate in the gift-giving ritual of the holidays while remaining mindful of the human and environmental costs that come with so many products?
Take heart, you do have options.   While we think our products are worth considering as a great solution, even if Alchemy Goods isn't on your shopping list, we hope you'll consider some of these suggestions for how you can shop more sustainably this season.
Gift the Gift of Donation
If you're not sure what to get someone, maybe the best gift is a charitable donation in their name. You might not know what your coworker, white elephant match-up, distant relative, or son's girlfriend need or want, but there are a lot of other people in the world who are only too easy to shop for. Why not send aid to the refugees in Syria, give livestock or valuable supplies to an international family living in poverty through a site like Oxfam, or make a donation to a homeless shelter in your gift recipient's community? A charitable gift isn't a cop-out, and can still be personal—think of a cause that the recipient of the gift is likely to support (are they an animal lover? environmentalist? a mother who might care deeply about shelters specifically for women and children?) and you might be surprised how much it will mean to them.
Keep It Local
If you do want to give a physical present, try to choose something locally-made. The working conditions of the overseas factories producing so many of our holiday purchases
can be very hard on the factory workers.   Low retail prices are often achieved by lowering standards for worker safety and comfort—if gift-giving is about thoughtfulness and kindness, ensuring that all the presents you buy were made fairly and willingly should be a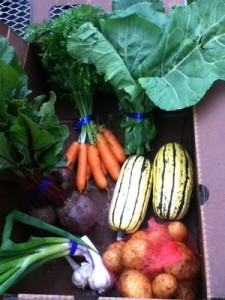 priority. The easiest way to do this is to buy locally! You're ensuring that 100 percent of the profits not only go back to your community, but are distributed fairly among the people who are actually making the products.
For example, we've talked about Community Supported Agriculture before, but it bears repeating—CSAs (weekly boxes of produce from a local farmer) are awesome, and make awesome gifts! Give someone on your list a share in a CSA, and they will get exciting new vegetables every week, which is practical, fun, and lasting, plus bears the peace of mind that comes with local, organic consumption.
Keep It Sustainable
Between Thanksgiving and New Year's Day, Americans throw away 25 percent more trash than the rest of the year, amounting to 25 million tons of garbage. We hope that all you Alchemists look for sustainable alternatives to one-time-use packaging and also choose gifts that were made sustainably and will be enjoyed for a long time.
We love this article from the Seattle Times that contains a number of locals sustainable shopping ideas. For example, did you know that Seattle Seahawks jerseys are made from recycled plastic bottles? Giving your favorite Hawks fan an up-cycled jersey that they'll proudly wear for years is a great way of putting your dollars towards a team that values the environment. (We also recommend the Seahawks totes from their partnership with Alchemy Goods that raise money for the Washington State Coalition Against Domestic Violence!)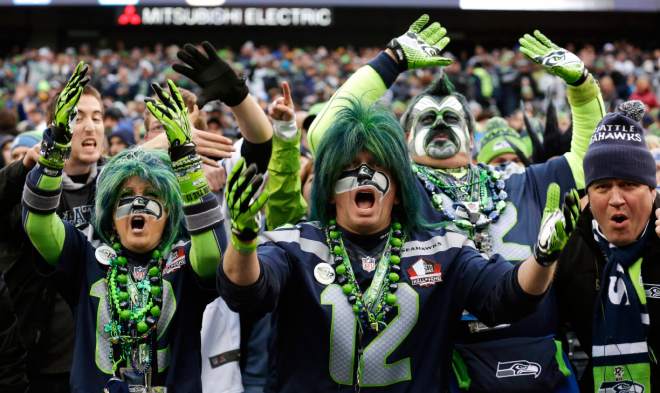 Items that are made from up-cycled materials are often as practical and pleasing as any comparable items you might buy, but allow you to make a difference by reducing waste instead of contributing another item to a future landfill. Another option is to buy pre-used items in the first place—finding a cool vintage sweater in a second-hand shop repurposes something that's already been created and also winds up being a lot more unique and thoughtful than another sweater from Macy's. We especially encourage jewelry shoppers to buy antiques or pre-owned pieces, given the painful human and environmental costs of most mining operations.
Happy Holidays, Alchemists! We hope you're able to find conscientious gifts for everyone on your list this year. Even when the trees are bare, we want the season to be as green as possible.