Munich's legendary 17-day Oktoberfest draws over six million people annually from all around the world, and has been the most important celebration of Bavarian brews since the first festival was held in 1810.  Seattle might not draw quite the same crowds as Munich for our Oktoberfest celebrations, but we still encourage you to raise a glass of locally-made Oktoberfestbier-style brew!
 The classic Oktoberfestbier—a pale lager or Pilsner—is the exclusive beer of the event. In Germany, only six breweries are licensed to make and sell Oktoberfestbier, and all of them are located within Munich, making Oktoberfest not only an important occasion for craft brews, but also for the recognition and promotion of local business.
To parallel Munich's six signature breweries, here are six of our Seattle favorites!
Flying Bike Brewery
This brand new brewery just opened in Greenwood a few months ago, but they're already braving a bold new path for the way a business can operate. Flying Bike is Seattle's first-ever Cooperative Brewery, meaning it's member-owned and operated. All members have equal share in the business, and all their recipes are chosen from member submissions by voting members! Flying Bike is democratizing beer, and their process has resulted in some very tasty brews! We love their Airship Pale Ale, which won their 2013 Pale brewing competition. It uses 6 different malts and 6 different hops, and you'll love the nuance.
Fremont Brewery
Fremont Brewery is a family-owned business that's been operating since 2009, and we love their sustainability agenda as much as their beer! They have been careful to use a zero-waste production process, are one of 24 breweries nationwide to sign the Brewery Climate Declaration, heat their brewery with on-site generate steam instead of gas, use cans instead of glass (which is 80 percent recycled as opposed to 5 percent), clean their own drainage, and participate in Forterra's Evergreen Carbon Capture program to reduce their footprint. Their Universale Pale Ale is a Northwest take on the Bavarian favorite, and will be perfect every time.
Georgetown Brewing
Georgetown Brewing Company makes one of Seattle's all-time favorite beers: Manny's Pale Ale. If you grew up in Seattle, you might not even realize this beer is impossible to find anywhere else. Manny's is in just about every bar in the city, but you can't buy it bottled and you can't buy it outside Seattle. Everyone loves Manny's so much because it's exactly what you would want in a perfect lager: a robust flavor that's interesting and present but not overpowering.
Peddler Brewing Company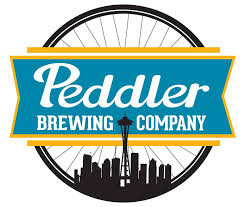 It's no secret that Alchemy Goods loves bicycles, so it shouldn't be much of a surprise that Peddler Brewing made it on our list of local notable breweries! Peddler is a Ballard microbrewery with a 12-tap tasting room that also has an indoor bike rack, bicycle work station for tune-ups, and repurposed bicycle parts as decor! They also offer discounts to anyone with a Cascade Bicycle Club membership card, Pronto Cycle Share membership key, or Bicycle Benefits sticker. Try their Peddle Strike Pale Ale sold bottled all over town or on tap in their tasting room!
Spinnaker Bay Brewing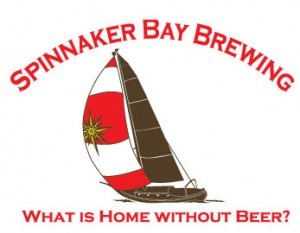 Traditionally, beer was made almost entirely by women, from the first records of beer-brewing in Ancient Egypt to colonial America. Women were the brewers of the household, and it wasn't until society shifted its focus from agriculture to manufacturing and beer was industrialized that women stopped making beer.
Spinnaker Bay Brewing is continuing a long tradition of female brewers. This Columbia City brewery was founded in 2012, and is the only 100 percent woman-owned microbrewery in Washington State. Beer is part of their matriarchal heritage—over the bar hangs a family portrait of Brewmaster Janet Spindler's great grandmother with her homemade keg, emblazoned with the words "What is home without beer?" For a perfect Oktoberfest pour, we recommend their Kölsch-style pale ale A Little Dinghy Blonde, which draws so many cues from German lagers it's even made with malts from Munich!
Naked City Brewery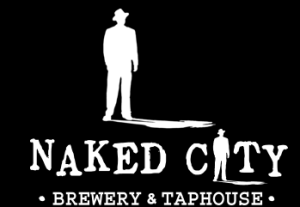 Our sixth local brewery is the dream of two friends named Don, who followed their shared passion for craft beer and now have one of the most beloved Greenwood destinations for both delicious brews and local arts. The Naked City Taphouse follows the principle that "great beer and delicious food set the table for community life," and they host art, poetry, film, and political events. And like Spinnaker, Naked City has a classic Munich-malted Oktoberfest classic, The Spy Who Came In For A Kölsch!
Visit Seattle Made if you want to browse hundreds of other local businesses (like Alchemy Goods!) that make up Seattle's local economy!
Logos from brewer websites, Beer Pulse and Washington Beer Blog